About Us
Voodoo Bar Rooftop
Voodoo Rooftop is that place where we can combine a glass with conversation, in an engaging and mystical space.
Located on the rooftop, in a Premium area of Albufeira, with a "viewpoint" perfect for those who like a sea view.
It has a unique menu of cocktails and shisha combos. Djs and guests always present, promising unforgettable nights.
Explore Our Menu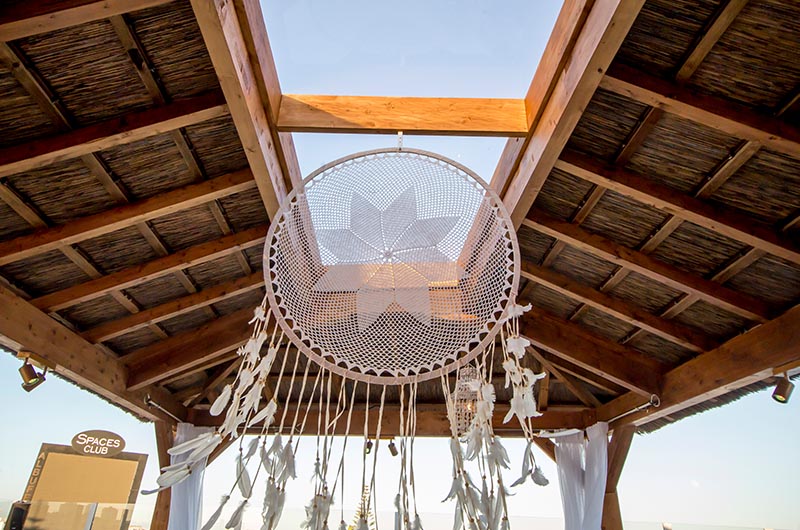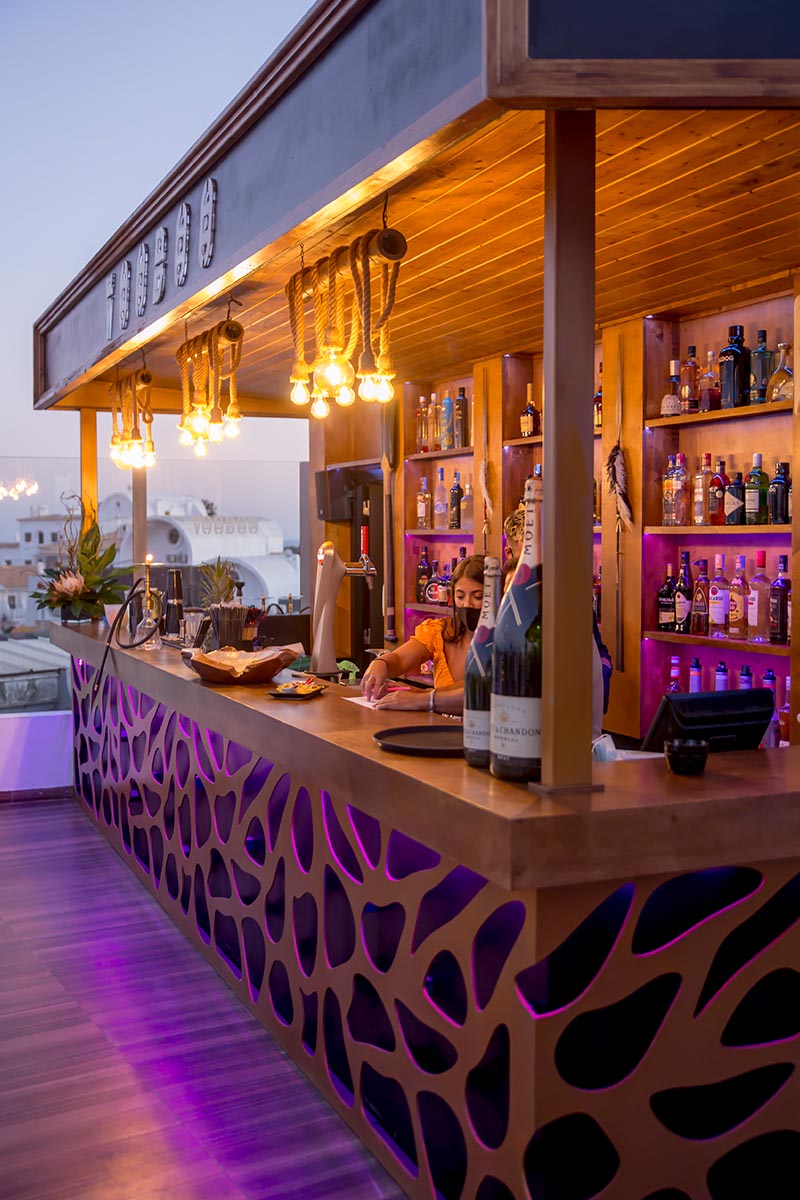 "However if you first enter into the Magical World, if you see reality from this different viewpoint, then you will not only bypass the blocks that come from doubting"
Florin Vintila - CEO
Voodoo Rooftop
Enter the magic
Magical menu.
Discover our Menu
01.

Captain Morgan's

9€ / 200€
02.

Bacardi Lemon

9€ / 160€
03.

Bacardi Razz

9€ / 160€
06.

Brugal anejo

10€ / 200€
08.

Glenfiddisch

10€ / 200€
09.

Jack Daniel's

9€ / 180€
15.

Puerto de Indias

10€ / 200€
04.

Voodoo Sangria (2 Lt)

40€
06.

Porno Star Martini

10€
09.

Long Island Ice Tea

10€
11.

Voodoo Red Flower

12€
01.

1 Ciroc 70cl + 1 Shisha

200€
02.

Private table + 1 Ciroc 70cl + 1 Moet + 1 Shisha

380€
03.

Private table + 1 Ciroc 1,75cl + 1 Moet + 1 Shisha

520€
04.

Private table + 1 Ciroc 70cl + 1 Moet + 1 Black Label + 1 Shisha

560€
01.

Cheeses and Cold Meats "Tabua"

30€
01.

Moet et Chandon Imperial 75cl

200€
02.

Moet et Chandon Ice 75cl

220€
03.

Moet et Chandon Néctar 75cl

220€
04.

Moet et Chandon Rose 75cl

220€
05.

Moet et Chandon Imperial 1.5lt

450€
06.

Moet et Chandon N.I.R 75cl

220€
01.

Gyozas de Frango (4 uni.)

5€
(frango e legumes, molho teriyaki)b
(Chicken and vegetables, teriyaki sauce)
02.

Gyozas de Camarao (4 uni.)

6€
(camarão e legumes, molho teriyaki)
(Prawns and vegetables, teriyaki sauce)
03.

Tataki Sake (6 peças)

6€
(salmão braseado, molho teriyaki e sesamo)
(Braised salmon, teriyaki sauce and sesame seeds)
04.

Salada Wakame (1 uni.)

4€
(algas wakame, tomate cherry, cebola frita e pepino)
(seaweed wakame, cherry tomato, fried onions and cucumber)
05.

Sake Tartar (1 uni.)

5.5€
(picado de salmão, ovas de tobikko e cebolinho em cama de arroz e abacate) (Chopped salmon, tobikko roe and chives over sushi rice and avocado)
06.

Tempura de Legumes (10 uni.)

6€
(Misto de legumes em tempura)
(Mix vegetables tempura)
07.

Ebi Tempura (6 uni.)

10€
(Tempura de camarão)
(Prawn tempura)
(Sashimi de salmão)
(Salmon sashimi)
(Sashimi de atum)
(Tuna sashimi)
(Sashimi de peixe branco)
(White fish sashimi)
13.

Abacate (8 peças)

4.5€
(abacate sesamo)
(Avocado and sesame seeds)
(Camarão em tempura,cebolinha, maça verde e maionese japonesa com cobertura de salmão e ovas ikura)
(Prawn tempura, green apple, Japanese mayonnaise, chives and Ikura roe)
15.

California (8 uni.)

9.5€
(Salmão, alface, pepino e manga com cobertura de sésamo e goma wakame)
(Salmon, lettuce, cucumber , mango, sesame seeds and wakame)
16.

California Tobikko (8 uni.)

12€
(Camarão, alface, abacate e maionese japonesa com cobertura de ovas de tobikko)
(Prawns, lettuce, avocado, Japanese mayonnaise and tobikko roe)
(Peixe branco e uva tinta com cobertura de sésamo de soja)
(White fish, grapes and soy sesame seeds)
18.

Cherry Maguro (8 uni.)

12€
(Atum e tomate cherry com cobertura de atum, cebola frita, rúcula e molho teriyaki)
(Tuna, cherry tomato, rocket, fried onions and teriyaki sauce)
Download PDF